The Root downproof jackets are made with Ecorecycled Nylon main fabric and Polartec® Alpha® (100% recycled polyester) insulation with high performance.
Root downproff jackets are responsable designed, VERSATILE & COMFORTABLE, LIGHTWEIGHT, WITH INSULATION & HIGH BREATHABILITY.
Alpha Root Downproof sustainability & features
Polartec® Alpha® Features and benefits
REGULATES WARMTH. FAST DRYING. LIGHTWEIGHT. ADVANCED BREATHABILITY. COMPRESSIBLE. HIGHLY DURABLE. Insulation invented to offer both superior breathability and dependable warmth during all start-stop activities.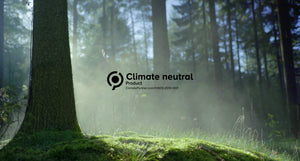 This product is climate neutral
All emissions generated by our products have been reported and compensated through recognised carbon offset projects. Together with CLIMATE PARTNER, we have calculated all our CO2 emissions – from material acquisition and production to End-of-Life.