We make sure that all our materials have all of our high sustainable standards, and that our customers are wearing not just what's best for them but also for the planet.
At Ukuthula we're committed to sourcing the most eco-friendly materials. We only work with trusted, certified factory partners that have the same values and vision as us.
Versatile and multifunctional
We design our clothes in a way that lets you use them for different kinds of activities, and lets you combine them with different styles and colors. That's why we only work with durable and versatile fabrics
Timeless – Born to last
Increasing the lifecycle of your garments is one of our goalsOur products should still look great and classy in a few years. That's why we focus on a timeless design over short trends.
Eco-conscious
We design with planet-friendly and natural materials, like merino wool, ECONYL® recycled nylon and eucalyptus trees, because they're our best chance for a sustainable future.
High Quality
Our goal is to design high-quality clothes and make sure that they are durable and long-lasting. That means investing in quality fabrics and workmanship - but it also means designing with simplicity and function in mind.
Polyester Polartec® RECYCLED
This fabric is designed for the sole purpose of keeping people warm during cold outdoor environmental conditions. Is lightweight, so you won't even feel like you're wearing much clothing at all. But at the same time, you can walk around outside in low temperatures and feel protected from the cold.
Polartec® Thermal Pro®
Is a diverse variety of knitting techniques that create unique surface structures without sacrificing performance. The adapted look and feel still deliver the warmth and comfort of classic fleece. The result is a garment that maintains heat but is versatile enough for a morning meeting or a night out in the city.
Polartec PowerDry ©
Is the most advanced next to skin moisture management fabric. This bi-component fabric technology is constructed with a hydrophilic interior to pull moisture away from the skin and transfer it to the outer layer and regulate the temperature in both hot and cold conditions.
Polartec Alpha©
Polartec® Alpha® active insulation continuously releases excess body heat before it builds to cause saturation and discomfort.

This patented, adaptive quality is made possible through Alpha's lofted fibers connected to a solid mesh core. And since Polartec® Alpha® is inherently hydrophobic, it resists all moisture and dries incredibly fast.
Polartec DELTA©
Polartec Delta is the ultimate fabric to maximize the cooling effects of sweat in hot conditions. This cooling technology intentionally reacts differently to sweat than wicking fabrics.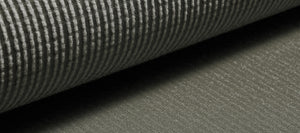 Polartec POWERGRID©
By having discreet areas of higher loft with voids in between, Power Grid™ allows greater airflow in and around the fabric. Travelling via these airflows, body moisture vapor is quickly transported away for exceptional breathability.
Polartec® Power Air™
fabric is a new revolutionary knit construction that encapsulates air to retain warmth and reduce microfiber shedding . The end result is a high performance fabric with advanced thermal efficiency that sheds at least 5x less microfibers than modern synthetic fleece materials.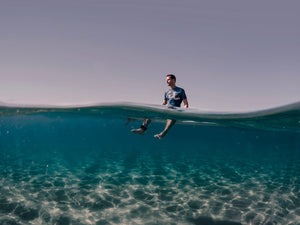 SEAQUAL® YARN
SEAQUAL® YARN is a high-quality 100% post-consumer recycled polyester yarn containing SEAQUAL® MARINE PLASTIC from SEAQUAL INITIATIVE. Is almost identical in physical properties to virgin polyester and is available in a variety of sizes and finishes. It's a cutting-edge, long-lasting substance that aids in collecting, transforming, and reusing marine trash for new garments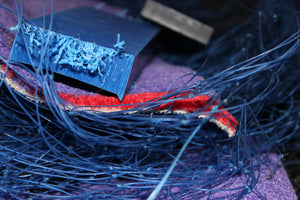 ECONYL® recycled nylon
Is a 100% recycled and recyclable nylon-like fiber, which has the particularity of being made entirely from waste that would otherwise pollute the Earth.
Old fishing nets and carpets, among other discarded textiles, are used to make this recycled fiber, which was designed as a more environmentally friendly alternative to traditional nylon. They are shredded, melted, transformed into a new fiber, to give a new garment. ECONYL® is a registered trademark of Aquafil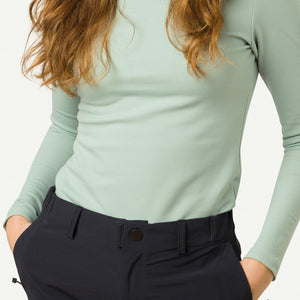 Polyester recycled
Unlike polyester, recycled polyester uses PET as the raw material. This is the same material that is used in clear plastic water bottles and recycling it to create the fabric prevents it from going to landfill. This bi-component fabric technology is constructed with a hydrophilic interior to pull moisture away from the skin and transfer it to the outer layer.
Merino wool
Is a natural fibre grown year-round by Merino sheep. Every year these sheep produce a new fleece, making wool a completely renewable fibre. The natural fiber is prized for its soft nature, and the wool is extremely fine. While traditional wool is notorious for being itchy, merino wool is one of the softest forms of wool and doesn't aggravate the skin.
Lyocell
Is a material made from the wood pulp of eucalyptus trees (these trees don't need much water, any pesticides, or even healthy soil), is a sustainable fabric, it doesn't have quite the same moisture-wicking properties as synthetic materials, but it absorbs more moisture than cotton, it's extremely breathable, which makes it great for warm temps
SUPPLY CHAIN
We design our products and packaging with sustainability and a low climate impact and CO2 emissions at the very core
Ethically made in Portugal
By offering clothes that fit all seasons, we´re able to maintain a small, tight-knit supply chain. Our production partner is Barata Garcia, a Portuguese textile company with 30 years in the textile and garment industry, which offers a complete and sustainable production process.
CERTIFICATIONS:
Barata Garcia is certified, meaning that they adhere to specific social, environmental, and health standards.
* SA 8000 certification ensures that our practices protect our employees' basic human rights, as stipulated in the UN and ILO Declarations on Human Rights, domestic and international legislation, industry standards, and codes of conduct.
* 100 by OEKO - TEX® certification underscores the safety of our clothing and the fact that it is free from harmful substances.
* The GRS standard sets the requirements for third-party certification of our recycled content, chain of custody, social and environmental practices, and chemical restrictions.
* GOTS and OCS BLENDED / 100 trace the flow of raw materials, as in the production of organic cotton, and the inclusion of organic fibres and materials.
* Better Cotton certification guarantees the best social practices in the textile supply chain.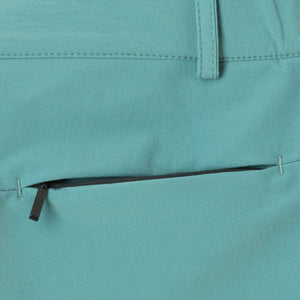 Ethically made in turkey
Barco Textile is one of the most advanced manufacturers for active sportswear and swimwear. The company came into operation in Istanbul in 1993 by producing active sportswear. Since the day it was founded, it has always cared about technology and R&D activities.
CERTIFICATIONS
Barco is certified, meaning that they adhere to specific social, environmental, and health standards.
* GRS Global Recycle Standard
GOTS
* Global Organic Textile Standard OCS Organic Content Standard OEKO-TEX Sustainable

* ISO Quality and Environmental Systems

AQUAFIL
AQUAFIL is the supplier behind ECONYL®fiber - an innovative nylon yarn, produced entirely from waste. Through an advanced recycling process, the waste materials are broken down to their raw-material state and then rebuilt with the exact same performance as nylon produced from fossil materials. The ECONYL® process can be repeated infinitely and thus forms the basis for a closed-loop cycle of regenerated nylon
POLARTEC®
POLARTEC® is the premium provider of innovative and sustainable textile solutions. Their material is 100% recycled and biodegradable, from lightweight and breathable to mid-layer applications with 4-way stretch, Polartec's wide range of base layer fabric platforms always put performance next-to-skin, for any activity or weather condition
SEAQUAL INITIATIVE
SEAQUAL® YARN is a synthetic type of fabric yarn made from recycled ocean plastic waste. It's an innovative and sustainable material that helps collect, transform, and reuse marine litter for new products in many industries. Seaqual contains 100% post-consumer recycled polyester
SENSIL®
SENSIL® HEAT is verified to preserve body heat while absorbing and managing moisture and neutralizing odors. The specially crafted coffee charcoal and oxide additive integrated into the yarn absorb and capture body heat for an extended period of time.
Using responsible forms of paper packaging is key to protect the environment, our pieces are wrapped in bio-degradable paper envelopes.
We keep our packaging as minimal and low-impact as we can, we have considered choosing other types of packaging, but have made the choice to stick with recycled paper envelops, because the reality is that most packaging are made from plastic end up in the garbage and then a landfill, and may never have the opportunity to properly biodegrade
 
What makes our packaging sustainable?
* Is recyclable & non-plastic
We use recycled and biodegradable content paper shipping envelopes.
Reusable
* We choose packaging that is reusable so you can use it for future shipments or returns
No over-use of material
* We try not to overload your package with too many unnecessary extras and to minimize waste