Cool Touch. Highly Breathable. Regulated Drying. Odor Control
73% Polyester (POLARTEC RECYCLED) - 27% Lyocell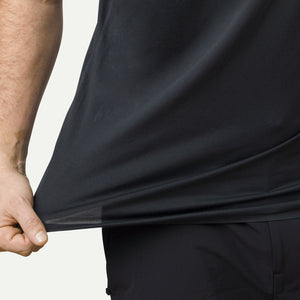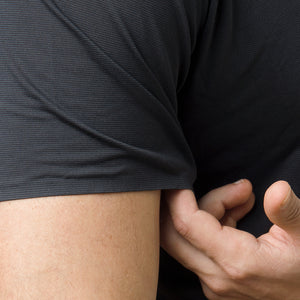 Sustainable colors
Monofabric design & 3 colors styles for woman/man to reduce excess on fabric dyed process.
Trims & components
We select each component with the utmost care, thinking about each style of garment to reduce impact on production, thereby avoiding creating unnecessary trims and taking advantage of resources, often using only one size and color per style.
Packaging and labels
We avoid excess hang tags and labels on clothing. We ship the product with a sustainable bag that is compostable and biodegradable.